✅How to connect Tuya Light💡 to Amazon Alexa App [ Guide 2023 ]
How to connect Tuya Light to Amazon Alexa: Tuya is a Chinese Software company that focuses on a wide range of products from indoor lighting to outdoor security camera setups. 
It's much-known AI application called Tuya Smart is what binds all of its devices into an app which allows the user to control them just with a tap on their phone or tablets.
The Tuya Smart is quite accessible and easy to use as it is available for both IOS and Android, and users can link the devices using the QR codes on them. 
This app has undoubtedly improved home automation.
Amazon Echo is a device that everyone has in their homes. It is a smart speaker with a voice assistant that assists in the daily tasks you wish to do. 
Alexa is a virtual assistant that can perform tasks such as switch on/off lights, play some music, set a reminder etc. 
Using this advanced AI, you can connect the Tuya Smart Lights with Alexa and can use them with its hands-free technology.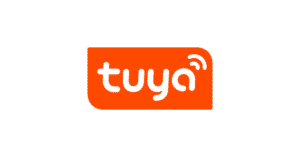 How to create a Tuya Smart Account and Register all Tuya devices?
Before connecting the Tuya devices to any third-party software, you must first create a Tuya account and register all your Tuya devices. Here is how it can be done:
First, download the app and then finish entering your account information.
You will need to enter an email on which you will get a verification of your Tuya account. 
Verify that the email matches the one used to access Amazon Alexa. 
Your email will get a verification number that must be entered into the app in order to continue.
Once done, you can start registering your Tuya devices on the Tuya Smart app. 
This can be done by bringing the devices closer to the app, and it will be alerted when a 'prompt' is heard.
Each device has a unique prompt. Once you hear the prompt, you can register your device on the Tuya Smart app. 
You can also rename the devices, and then you must switch on the devices.
You can follow the same procedure further to add more Tuya devices to the Tuya Smart app.
How to connect Tuya Light to Amazon Alexa:
To connect your Amazon Alexa to the Tuya Smart app, follow these steps:
From the already downloaded Amazon Alexa app, go to 'More' and then 'Skills and Games'.
You will be able to view the list of third-party apps that Alexa can support, which will include 'Tuya Smart'.
You may then click on 'Tuya Smart' and then 'Enable to use'. This will add it to Alexa's list.
Following this, the link-up with Tuya Smart will begin.
On your Tuya Smart app, a notification will pop up that asks for your authorization for Alexa and Tuya Smart to link up.
This will allow Tuya Smart to sync with your Alexa account and transfer all the necessary account details.
'Successfully Linked' will be seen on the Tuya Smart once it has been linked with Alexa.
To assure that this has worked, you can proceed to the 'Skills and Games' section in your Alexa app to see if the Tuya Smart has been added.
Using the discovery mode by Alexa, you can locate your Tuya Smart devices which need to be turned on. 
It might take 45 seconds to one minute. 
Following these steps, you can connect your Alexa with the Tuya Smart App.
Wrapping up….
Therefore, by connecting the Amazon Alexa with the Tuya Smart app will allow you to instruct Alexa by using the devices associated with Tuya Smart and command the virtual assistant with actions for those devices as you please.
Even though Tuya Smart is quite a useful, versatile app that can be used easefully to control all the Tuya devices, Alexa takes it up a notch and allows its users to control the lights and other Tuya devices of their house or office just by voice commands. 
You may read: