How to setup Tuya Smart Bulb [ Updated Guide 2023 ]
Why cannot we have tuya smart lights in bulb? Tuya have given the world a solution to this by giving smart bulb. It has 3 light source that can be used and with ease of anywhere like indoors, outdoors, with colors and in different forms of your choice.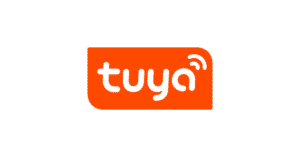 But with its unique features is it easy to set by a common person i.e., by that who does not have much electric know-how? Then How to setup the Tuya Smart Bulb ? 
What gives it more advantage over the other companies? 
It is very light adjusted giving room for better use of the light and the most different feature that it has is of it can be setup on the feature of leaving home mode that makes it to adjust the lights on its own according to the environment even if you are away from your home. 
Steps to setup tuya bulbs- 
Step 1 – Add device – 
Connect the bulb with some power source in your home. 

Go to the app Tuya and then go to plus sign on right hand.

There the option of net pairing appears choose the type of product you want to connect. 

 To confirm the light will blink twice.

But for product like light which does not switch connect it to holder and wait when it is on mode. 

 If you want to get quickly done the connection use operational manual. 

After choosing the device next is network. 
Step 2 – WIFI Password– 
Choose through which WIFI will the device get internet. 

Once you choose enter password in the app. 

 Click ok for net pairing. 

Choose network which provides 2.4g of internet service.

It is important to choose appropriate WIFI as if does not have 2.4g then device will not work.

After this it will start to work again. 
Once the net pairing is done then you have phone-controlled bulbs at your hand.  Just use the above direction carefully. If problem occurs check the internet or the router itself. 
If it happens to cause any issue for you following recommendations can be used – 
The device is connected to the power source and it is turned on as if it is off it will not get the power. 

The device you want to use has its net pairing on if it is not, it will not connect to the internet. 

 Make sure all the 3 things that is router, phone and the device are close to each other. 

The router password is correct i.e., it is same as was set up by you. 

Use only 2.4g bandwidth of wi-fi as it will only make the device to function. Less then that device will never work. Do not hide the wi-fi on the phone as you need to see the status of it.

See that the router wireless setting for the encryption method is of WPA2-PSK and authentication type is AES. Or both are set as automatic. If you see 11nonly then it will not work as it does not allow wireless mode. 

WI-FI name should not be any Chinese character. 

If the Wi-Fi have reached its maximum capacity before or after you connected the device then remove some of the devices or which you do not want to use right now. 

If router has allowed wireless mac address filter, then remove the filter as it will prohibit the device to connect to the network.
What if the device is offline
– 
Make sure the device is turned on before use or connection. 

Network is stable to check use phone keep near the device and if it connects to same network try to use it and confirm its working. 

 If the WIFI name is changed or its password is changed, make the changes on the device also.

If  the device is off then  press the button for reboot and wait for sometime.
Wrapping up…
So, it's working is easy, helpful as it does not need much to do after the device is installed and the tuya  bulb is connected to the WIFI. If you face issues then can refer to above mentioned measures and re use the tuya bulb.
You May Also Like To Read This: