How to connect Tuya Smart Bulb to Alexa [ UpDated Guide ]
Have you wondered how to control your Tuya Smart Bulb using Alexa? Well, it's possible, and in this article, we will give you step-by-step instructions that will help you connect your Tuya Smart Bulb to Alexa.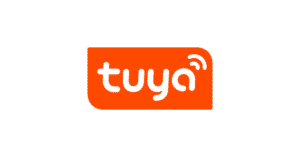 How to connect Tuya Smart Bulb to Alexa
Tuya Smart Bulb comes with Wifi connectivity and can be controlled using various Smart-Home-Control Devices such as Google Assistant and Amazon's Alexa. These Smart Bulbs have built-in sensors that can connect to any stable Wifi connection. 
Things that you should have to connect your Smart Bulb with Alexa.
You need to have some necessary things to connect your Tuya Smart Bulb with "Amazon Alexa Device."
Stable WIFI connection.
Tuya Smart Application.
Registered E-Mail with Tuya Smart App.
Amazon Alexa Application.
Registered Amazon Account with Alexa.
Smart Alexa Device.
How to connect Alexa with Tuya Smart Bulb
To connect your Tuya Smart Bulb to Alexa, to control it with your voice commands, there are a few steps that you have to follow. They are:
Download "Tuya Smart App" on your phone:
The first step is to download and install Tuya Smart App on Android phones and iPhones from Google Play Store and App Store, respectively.
Enter E-Mail to Register and Verify your E-Mail using the Verification code.
After verification, set up your password and get into your application.
Scan QR codes in your Smart Bulb to link with your app that will generate a prompt.
After a prompt, you can register your device with Tuya Smart App, where you can rename it. It also shows the name you entered in Alexa's App while linking with them.

That is all. The device will be installed and ready to operate.
Download "Amazon Alexa App" on your Smart Phone and Register.
Download and install Alexa App from Google Play or App Store on your phone, as shown earlier.

Register and verify your Amazon ID with the Alexa App.
Connect your Smart Bulb and Alexa with the same WIFI Network.
Connect both Alexa and Tuya Smart Bulb with the same WIFI network. So that they can function correctly.

You can connect both devices with your Smartphone's Hotspot if you want.
Connect Smart Bulb with Alexa.
After connecting both devices with the same network, open the Alexa app and go to the "More" section from Alexa's home screen.

Go to the "Skills and Games" section, where you can see all the devices and third-party apps supported by Alexa.

Find or search for "Tuya Smart," click on "Enable to Use," and add Tuya Smart to Alexa Skillset.

After a few seconds, "Amazon Alexa" and "Tuya Smart" link up. 

Authorize and permit link connection between both apps by which they can share data easily.
Setup Your Alexa with Smart Bulb.
After establishing a connection between both apps, enable "discovery mode" in the Alexa app to quickly find the smart Bulb.

Power it on to locate the Smart Bulb and look for a connection.

It will take 45 seconds to 1 minute to connect with Alexa.
How to use your voice to command your Tuya Smart Bulb.
All the standard commands of Alexa will be applicable in Tuya Smart Bulb as:-
Alexa, switch on/off the lights.

Alexa, turn the room light to 20%.

Alexa, set a timer to switch on/off lights. Etc.
Frequently Asked Questions(FAQ)
1.Do we need to download Tuya's Smart App to connect with Alexa?
Yes, connecting your smart Bulb with Tuya's Smart App is mandatory. Without it, they can't connect with your Alexa.I
2.Is it Necessary to connect both devices   with the same WIFI Network?
Yes, they can only operate when both devices can connect with the same Wifi network.
3.What happens if we cannot connect both devices with the same network?
If both cannot connect to the same network, it simply cannot function.
4.Can we switch the Tuya Smart Bulb on and off with Alexa?
Yes, you can Switch-off and Switch-on your Smart Bulb with Alexa.
5.What else can we do with Smart Bulb with Alexa?
You can increase or decrease the brightness of the light and set the timer to on/off your lights. Change other light settings and much more. 
Wrapping up…
This article briefly explains how we can connect Tuya Smart Bulb with Amazon Alexa. These steps will help users quickly connect their Tuya Smart Bulb with Alexa and other Smart-Home-Voice-Assistants. 
Read Also: