How to transfer music to iPhone without iTunes [ Guide 2023 ]
No need of iTunes, to shake a leg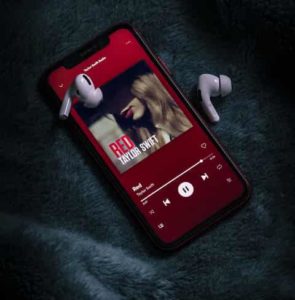 I know, it's weird but it is true. You don't need iTunes to add and manage music in iPhones. There are few other ways to manage your music in iPhones, much easier and cost-effective ones. Want to know how to share your tunes from a PC to iPhone, easily without iTunes, then read further without any delay.

    Music is the medicine your heart and soul longs for. Why let iTunes be a barrier to listen to your favourite music. There are a variety of ways to transfer your favourite tracks from your PC to your iPhone. 

    The first in list and no budget alternative for iTunes is Google Drive. It is the planet's most famous cloud device, used all over the world to sync files and transfer them across devices. All you have to do is upload your music in Google drive and you can access them with the Google drive app in your iPhone.

    Sign in with your google account and go to google drive. Click on the folder upload option to upload your music folder. Once you got all your music uploaded, you can install the google drive app in your iPhone and shake a leg to your favourite beats.

    The next will be a low budget alternative – Amazon cloud player. This cloud storage device allows you to store up to 250 songs but after that you will have to pay for more storage space.  Upload your music to the cloud with your desktop and then install Amazon cloud player in your iPhone, and fall in love with music.

    Download the cloud player in your desktop and upload all your wonderful music files, once you are done. It can be accessed from the installed Amazon cloud player app available in your iPhone. If you haven't got many songs to listen then this is a perfect method for you.

    Another free way to enjoy your music in iPhones without iTunes, would be using Drobox. This is iDevice which has a storage space of 2GB. It supports a wide variety of audio files like, .mp3, .mp4a, .aiff, .wav, etc.

    Install the Dropbox in both your PC and iPhone. Sign up and upload your music from you PC. Log in to the Dropbox app in your phone and celebrate your wonderful music choice. Mark your most loved songs as favourites and enjoy your music even when your device is offline.

    Other than these, you can also use music streaming platforms like Apple music, Spotify, Gaana and a wide variety of them. You can install them in your device or you can even access them with chrome. 

But you got more music in your PC and want them in you iPhone so badly. Don't worry, I got your back. Technically speaking, Google's got your back. YouTube music is a newly developed cloud storage by Google mainly for music files.

 The speciality about this storage source is that, you can store up to one lakh songs for free. Sign in with your YouTube account and add your favourite music right into YouTube music and celebrate your music choice. 

You need not download or install YouTube music in your PC. It is web-based and can be easily accessed with chrome. Once you got your thousands of songs in YouTube music, you can listen to them anytime, online or offline never matters. 

The only problem with all the above is that, the number of songs you can store is limited. If you expect something that can store unlimited music, I can help you with that too. Vox cloud will be the right choice for your needs. 

Vox cloud is an unlimited music cloud storage. You can manage a variety of playlists with this. It stores your music with the original quality and is suitable for all formats of audio files. It has a custom audio engine based on bass technology to reward your weary ears with best quality music after a big day.

Download the Vox FLAC Player in your PC and move your music files to the Vox cloud tab. Install the Vox music player in your iPhone and enjoy best quality music. As two sides of a coin, this has unlimited music storage on one side and on the other side – it is only suitable for Mac and you have to purchase premium to access the vox cloud.

Music is the fairy Godmother's magic, in the fairy tale called life. Try using the most convenient method for you. What are you still thinking about? Groove to your tunes, without iTunes. Celebrate your music choice, wash the dust of everyday life away from your soul.