✅Crunchyroll for Windows💻 2022
CRUNCHYROLL APP FOR WINDOWS: Hey there, looking for a good anime to watch or where to watch it. We have something for you.
Japan has been making manga and anime since the 19th and 20th century respectively and is one of the most influential and growing pop cultures in the world. Japanese culture and words made their ways into English usage through the popularity of the medium, such as otaku, which simply means an obsessive fan of anime and manga and weeaboo, who is someone so obsessed with Japanese culture and everything about Japan that they wish they'd be Japanese.
The anime world is already full of some amazing content. With franchises like Naruto, Bleach, Dragon Ball, and One Piece running in around 300 to 900 episodes each. With some amazing shows, like Death Note, Tower of God, and Dorohedoro, coming out every year, it is no wonder that anime fans have a hard time keeping up with all the new content. 
Crunchyroll is a solution to all of the problems like what to watch, where to watch and which anime to watch next.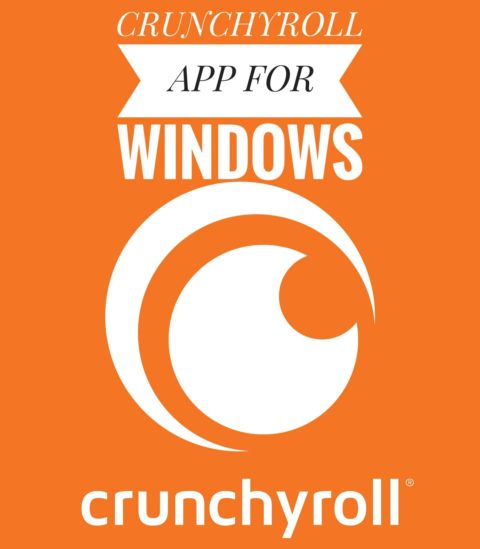 CRUNCHYROLL
Crunchyroll, Inc. is an American distributor, publisher, production, and licensing company focused on streaming anime, manga, and drama. It was founded in 2006 by a group of University of California, the Berkeley graduates.
Crunchyroll offers over 1,000 animes and around 80 manga titles. With 3 million subscribers and services in over 200 countries and territories, Crunchyroll has become one of the world's most popular anime brands.
How can I watch it?
Users can stream on their computers or access it on mobile apps for iOS, Android, and Windows phones. It is also available on other streaming devices and gaming platforms, such as Amazon Fire TV, Apple TV, Chromecast, PlayStation 3, 4, and Vita, Roku, Xbox One and 360, and Wii U.
How much does it cost?
Users can sign up for a free account or go for one of the paid subscription plans. With a free account, users can stream their favorite content one week after broadcasting in japan with ads. For the paid users, the duration is just after 1 hour of broadcasting. Users can have access to "subbed" and "dubbed" content.
The new premium subscriber gets a 14 day trial before they charge you monthly according to your plan.  
Here are the different membership plans:
"Fan" subscribers pay $7.99 a month and get perks like same-day simulcast viewing, ad-free watching, and access to Crunchyroll's digital library of manga.
At $9.99 a month, Mega Fans get everything mentioned in the "Fan" plan in addition to the ability to stream on multiple devices, offline viewing, primary access to Crunchyroll Expo, and discounted prices on merchandise in the Crunchyroll store.
The most expensive and inclusive tier, the $14.99 a month Ultimate Fan subscription, has the most benefits from the previous plan and the bonuses of an annual swag bag and a limited-edition figurine.
How to use it on windows?
For you to use it on windows, click on start and open Microsoft store. In the search box type in Crunchyroll and click on get. Crunchyroll is now installed on your windows. You can now stream your favorite anime.
Now, the app for you is installed, and everything seems good. The app is working, and the streaming quality is good, yet you are stuck in the vast ocean of anime. You do not know where to start. Here are a few movies and show recommendations. 
ESSENTIAL ANIME MOVIES
ALL AGES
PG-13
R-RATED

My Neighbor Totoro

Princess Mononoke

Your Name

Akira

Ghost in the shell

Kiki's Delivery Service

The Boy and the Beast

Millennium Actress

Perfect Blue

Paprika

Spirited Away

The Girl Who Leapt Through Time

Summer Wars

Jin-Roh

Redline

Wolf Children

Patema Inverted

Colorful

Grave of the Fireflies

Sword of the Stranger
ANIME RECOMMENDATION
FOR PRETTY MUCH ANYONE
One Piece

(Pirate Adventure)

Attack on Titan

(Survival fantasy)

Fairy Tail

(Mage guild)

Naruto

(Ninja)

Angel Beats!

(Action/Comedy/Drama)

Dragon Ball Z
Sword Art Online

(Trapped in a game)

Mirai Nikki

(Psycho-Girlfriend)

READY FOR GOOD STUFF?
One-Punch Man
Full Metal Alchemist: Brotherhood
Cowboy Beepo
Hajime no Ippo
The Devil is a Part-Timer
Hanasaku Iroha
Psycho-Pass
Gurren Lagann
Death Note
Your Lie in April
Toradora
Parasyte
IF YOU JUST WANT SOMETHING CRAZY
Action Series
JoJo's Bizarre Adventure
Darker Than Black
Fate/Zero
Black Lagoon
Samurai X: Trust and Betrayal
Kill la Kill
Berserk
Claymore
Adventure: Road trip type of fantasy
Champloo
Hunter x Hunter
Kino's Journey
Trigun
Sports Series: Action in realistic settings
Slam Dunk
One Out
Haikyuu!!
Initial D
Comedies: Daily life, parodies, sitcom 
Gintama
Nichijou
Nichibros
Great Teacher Onizuka
Slice of life: Comfy, funny, heartwarming
Usagi Drop
Barakamon
Planetes
Aria
Science Fiction: Cathartic and thought-provoking
Legend of the Galactic Heroes
Ergo Proxy
Time of Eve
Dennou Coil
Serial Experiments Lain
Texhnolyze
Kaiba
Now and Then, Here and There
Mecha: one setting, many genres
Code Geass
Macross 
Big O
Gunbuster
Thriller: Suspense and Mystery
Steins;Gate
Monster
Terror in Resonance
Rainbow
Drama: When you are ready for the heavy stuf
Death Parade
Clannad
Tatami Galaxy
Nana
Horror
Mononoke
Shiki
Higurashi When They Cry
Hellsing Ultimate
You have no idea what you are in for (Give it time)
Neon Genesis Evangelion
Samurai Flamenco
Shinsekai yori
Re: Zero
There are a lot more good anime out there. However, these are some good one according to their respective genre.
Crunchyroll may or may not offer these anime, but it does have a lot though. Not only for anime but manga and dorama too.
Such a long discussion, a bit boring too, I suppose. So it's time for some entertainment. Time for you to get along and try crunchyroll. You  will like the library they have. Now let the show begin!